Frozen, isolated and the power of family love – A fairytale for our time Posted on
In the time of lockdown, isolation and self reflection we turned to stories to help us make sense of our place in history.
In episode 5 part 2 of our podcast 'The Proscenium as Portal' Scenic designer Christopher Oram discusses the challenge of designing the set and costumes for the modern fairytale of our time Frozen the Musical.
A story of family love, of self realisation, of recognising ones own super powers.
The story of Frozen is loosely based on The Snow Queen, the story by Hans Christian Andersen first published in 1844
Andersen's poetic myth making is open to interpretation. The story about Kay and Gerda,  two siblings who journey from childhood to adulthood. The Snow Queen entices the brother Kay to leave his family and join with her after he is struck by a mirror shard imbued with evil magic
"…for the first time one could really see, they felt, what the world and people really looked like"
Gerda goes off on a quest to search for her brother. Meeting witches, robber girls, crows and a reindeer along the way she finally manages to find Kay and thaw his frozen heart where the evil mirror fragment lies, just as Elsa revives her sister Anna who has sacrificed herself when she realises that her magic powers are controlled by love.
This story of binary oppositions: warmth and cold, love and fear, instinct and intellect climaxes in the message that with perseverance and true emotion, the marginalised can triumph over the powerful.
We collaborated with graphic designer Lorenzo Gabini on an imaginary interpretation during quarantine of this prescient fairytale.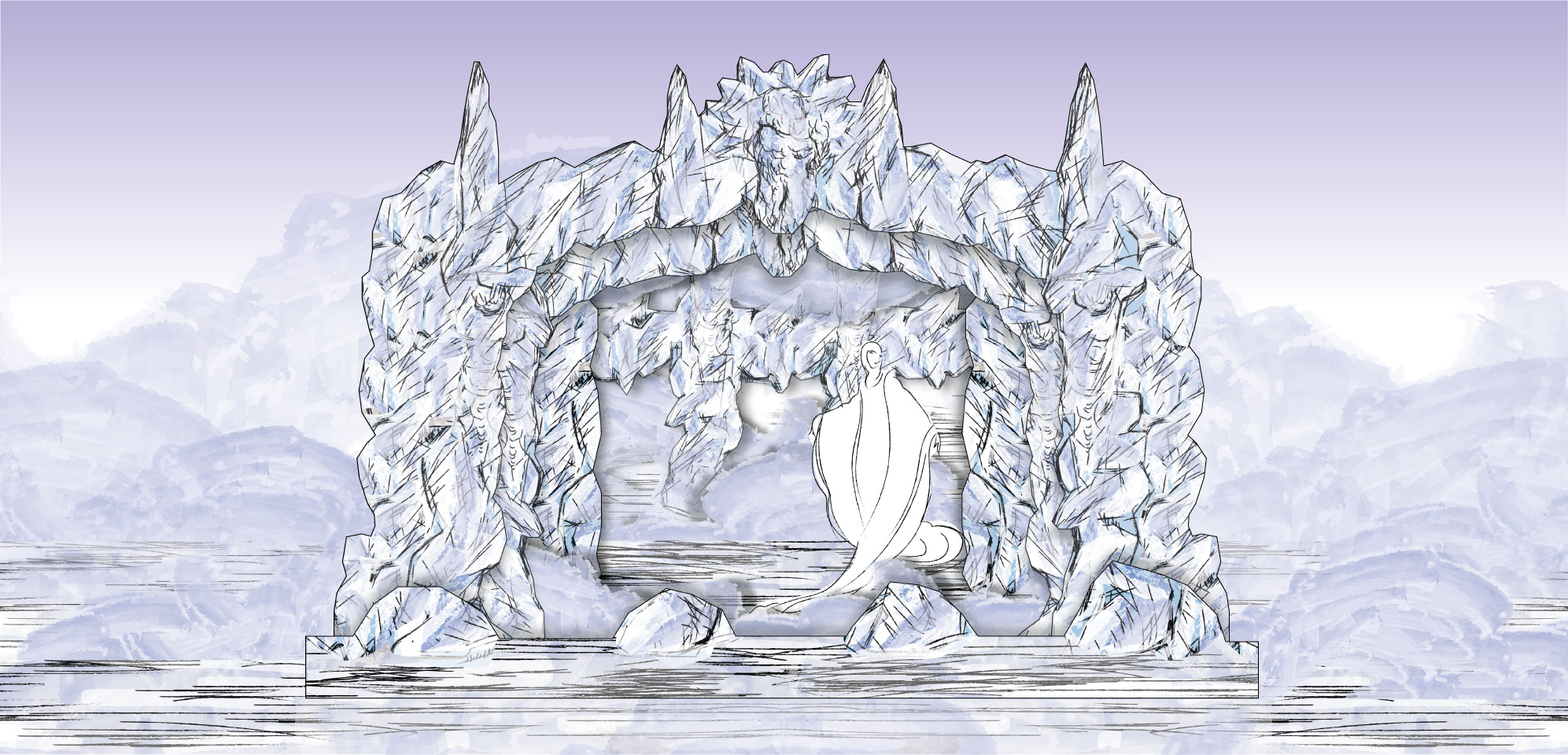 Taking his references from 18th century grottos and 1940s theatrical lithographs Gabini has re-imagined a 2020 toy theatre version of the story where love thaws pain.
Frozen the Musical, the Disney Theatrical production designed by Christopher Oram is set to open at The Theatre Royal, Drury Lane in April 2021
The Snow Queen, The Toy Theatre by Kate Baylay is available to purchase from Benjamin Pollock's Toyshop