About Dolly Treasures
Eileen Lam, became an instagram sensation after creating 'Dolly Treasures'. A stylist and photographer, Eileen created the account following the adventures of 'The Little Mischiefs' when her daughter 'Dolly' left home for college and persuaded her to publish her daily photographic vignettes complete with a charming ryhme on the social media site.
Her collection of 'Blythe dolls' along with her boot fair finds of vintage toys led to three books and countless fans. Eileen created more characters with purchases from artisan doll and toy makers and props from Benjamin Pollock's Toyshop.
We then collaborated with Eileen on an amazing pop-up Christmas Shop on the ground floor of Covent Garden in 2020. Eileen created seven magical wreaths made from vintage toys for the window display and has a knack for getting our Maileg mice to behave and has gone on to create our annual Christmas windows.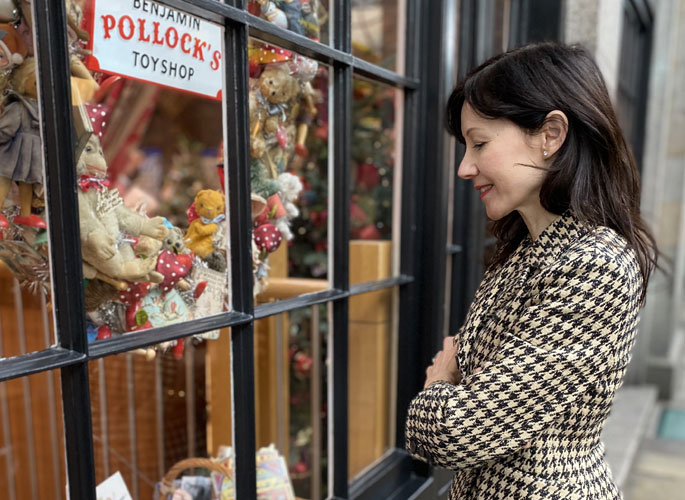 View some of our other Toys & Gifts