Dancing Dollies and Divas Posted on
1st April – 26th April 2022 (NOW EXTENDED UNTIL 24th May)
Eileen Lam of Dolly Treasures
Anthony Lewis Churchill
Viola Ann Seddon
This Easter Benjamin Pollock's Toyshop is celebrating the joy of making a doll. In lockdown many of us re-discovered the fun of playing and making your own toy.
We are showing the work of 3 artists, who using re-found fabrics and everyday items have transformed them with trinkets, embroidery and a magical zhuzh into characters from the theatre, opera and ballet. All the dolls were made by hand and with a charming spontaneity which invites the viewer to want to play or be encouraged to make their own.
Follow the trail!
Display case in the South Hall (by Shake Shack) in the Covent Garden, Market Building
Dolly Treasures Dolls
Eileen Lam is known to followers and customers of Benjamin Pollock's Toyshop for her toy photography featuring her doll collection and covetable toy wreaths for our window displays. Before the instagram sensation of 'Dolly Treasures' took off, Eileen created a collection of fabric dolls enjoying the recreation of fashion outfits in miniature. Inspired by her visits to the ballet, the dolls represent the characters on and off the stage. We are very pleased to bring the actresses and fashionistas to a shop window in Covent Garden.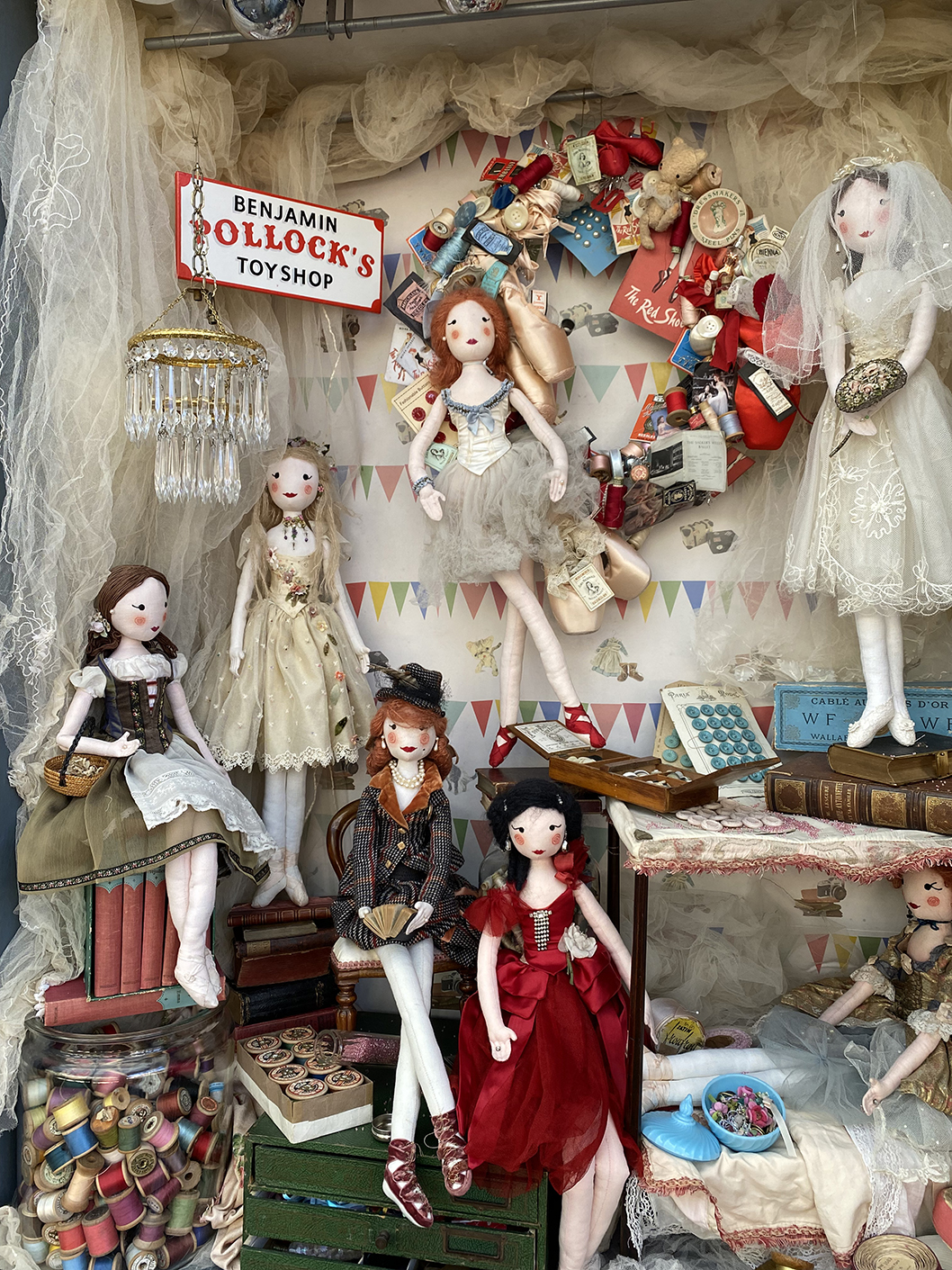 Display case in the lobby of Benjamin Pollock's Toyshop
Anthony Lewis Churchill
Using vintage screwdrivers, Anthony turned these discarded hardware into delightful divas such as Audrey Hepburn and Cilla Black as well as fairytale characters Red Riding Hood and Cinderella. Previously a visual merchandiser and a costume maker for West End Shows including Priscilla Queen of the Desert, Anthony's inspiration has always been his childhood love of puppetry and toy theatre. During lockdown he started to make dolls as he realised that the screwdrivers reminded him of Victorian and Georgian dolls. A quick change from junk shop to toy shop, we think these characters deserve a standing ovation.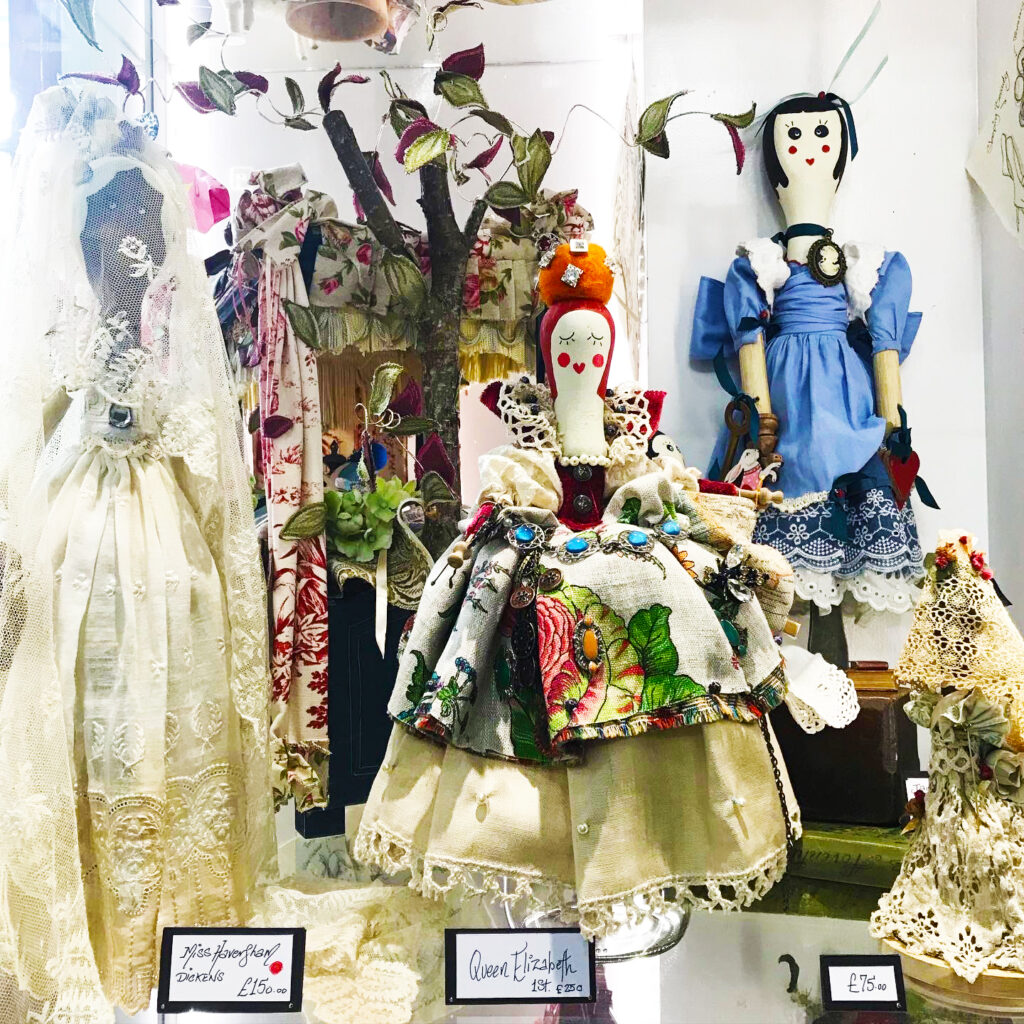 Display case in Benjamin Pollock's Toyshop
Viola Ann Seddon
The artist behind the very popular Swan Lake Toy Theatre –  Viola Ann Seddon started making dolls in dioramas after attending an art class with Australian Artist Mirke Mora.
A show of Ann's hand sewn figurines from the Opera at Benjamin Pollock's Toyshop in March 2020 was postponed but we are now delighted to be able to show the theatrical tableaux with the cast of divas this Easter. Since 2020 Ann has had her work shown at The Chelsea Arts Club and the leading specialists in Australian Art the JGM Gallery in Battersea, London.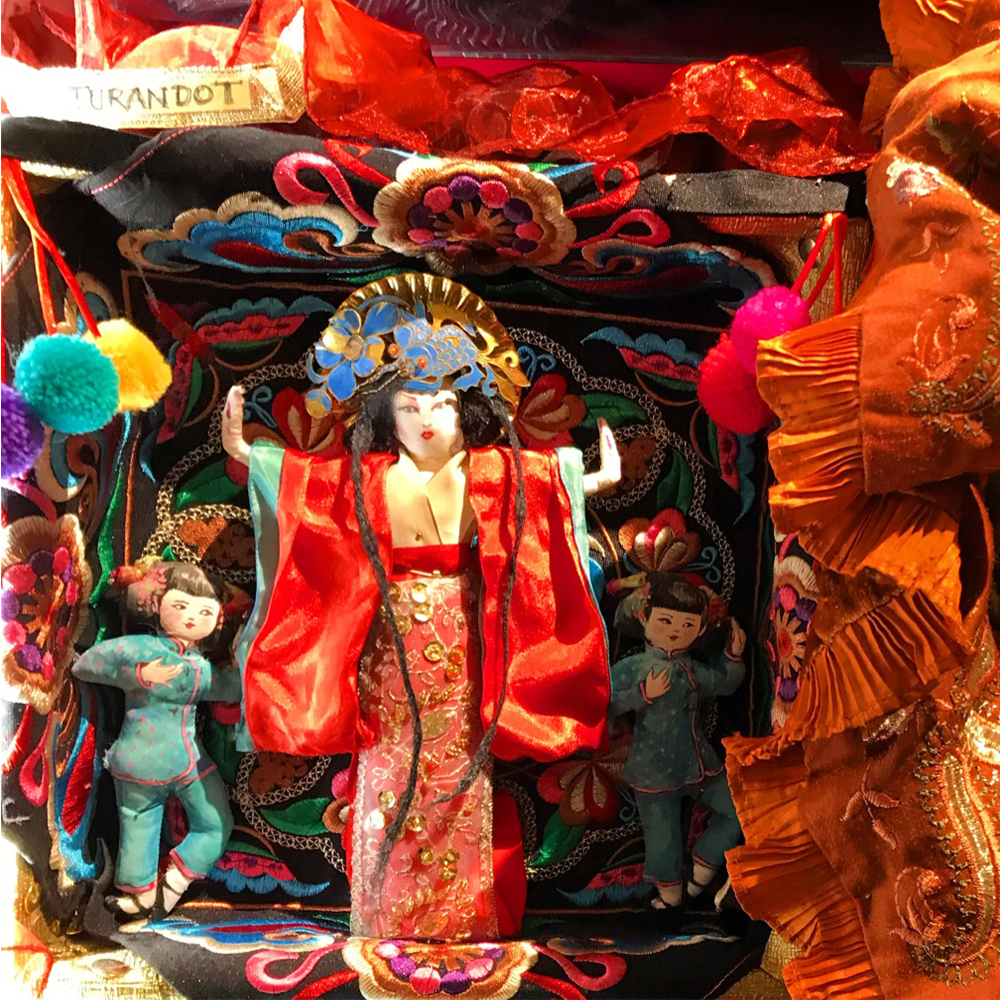 Selected pieces for sale. Prices on Request
To accompany the exhibition we have put together our selection of items from Benjamin Pollock's Toyshop